My recent trip to New York was a short one, so I tried to jam as much stuff into it as possible! I flew out Friday morning and arrived Friday evening, which left time only for dinner with friends.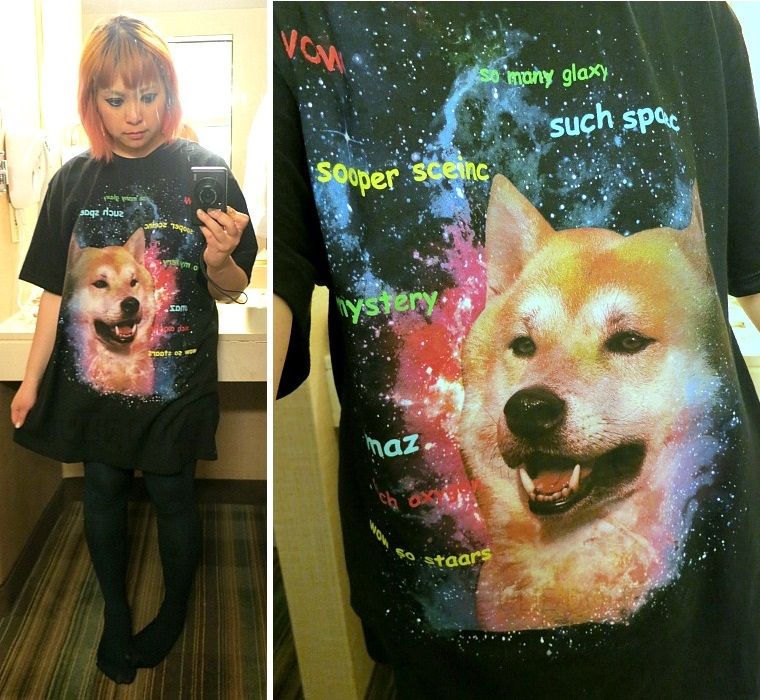 My comfy attire for the plane ride (minus my giant hoodie and usual black boots).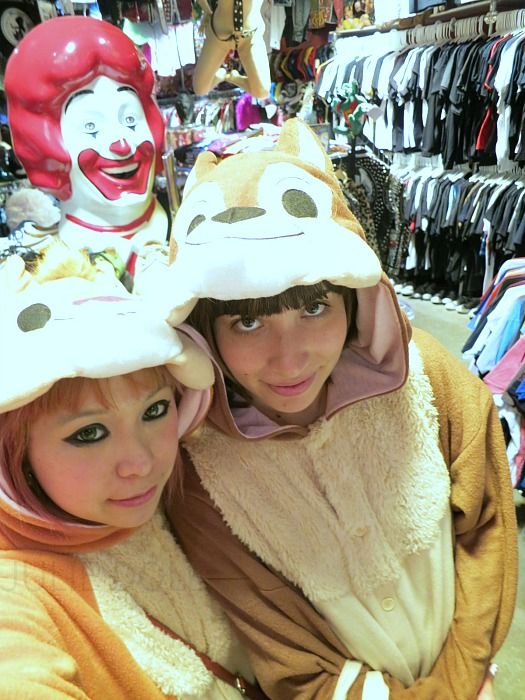 Stephanie let me borrow her Dale kigu so that we could match :3
We're inside of
Search and Destroy
: an awesome thrift shop. I wish I had a ton of time and dough to drop in this place, cause they have a cool variety of things. I got my only souvenir of the trip here actually: a Mickey pin!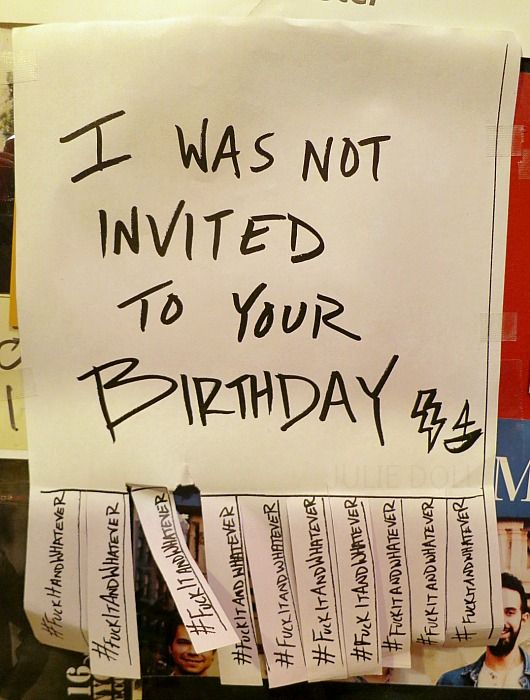 A flyer posted on the wall before you enter the shop :p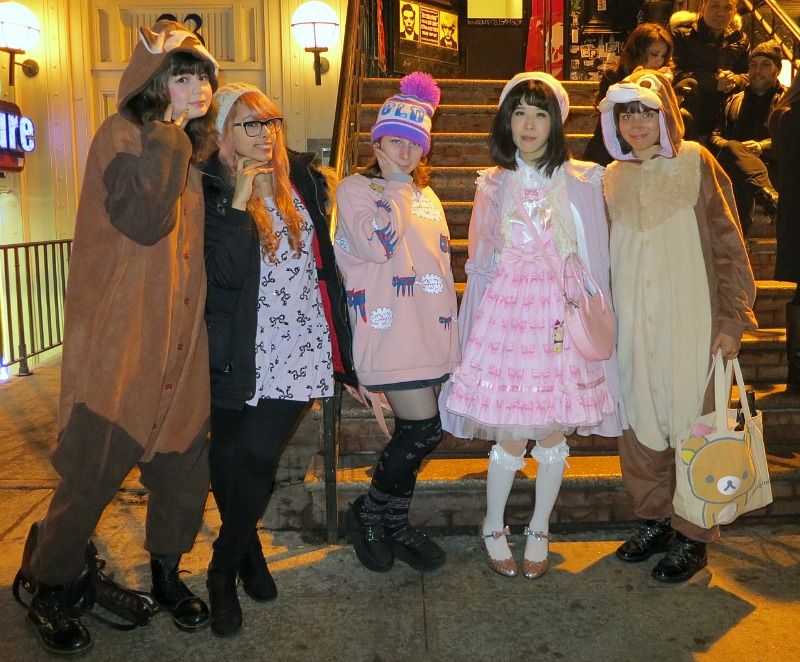 Had dinner with some of my NY babygurls♥
We went to eat at
Kenka
, which is practically my new favorite Japanese restaurant. We waited for almost two hours, but it was totally worth it!!
I wish I took more pictures to show off this place. Not only was the food delicious, but the interior was pretty cool too! I mean most of it was what you'd expect from an izakaya I guess (wooden tables and stuff), but near the entrance was a Japanese girl in a uniform sitting down eating.. I thought she was real at first and it totally freaked me out to see she was actually a mannequin haha! And after you're done eating, they give you a cup of sugar so that when you go back outside, you can MAKE YOUR OWN COTTON CANDY WHATTTT. It was fun to make your own dessert, and eat it too! There was also a stand outside where if you put your head in the hole, you were a sumo wrestler. On the backside however, your head would be peeking out of a butt hole xD I took pictures, but I don't think it's very appropriate to post :p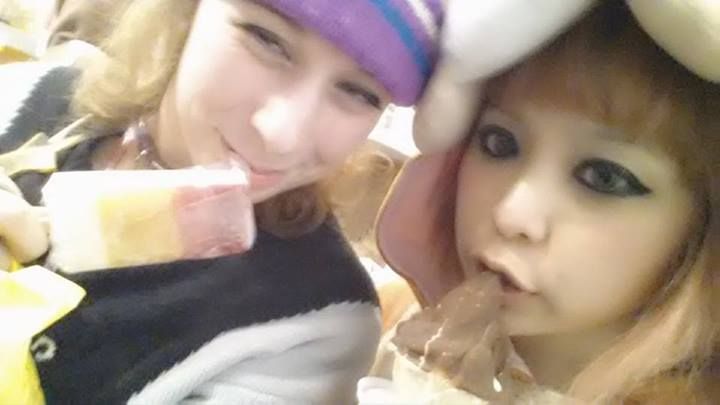 Photo from Tia's phone :3
Although like true hobbits, we had second dessert at
Big Gay Ice Cream
. Excited to hear that they're going to open up a location in LA too. Their Salty Pimp is actually what turned me on to my salted caramel love the first time I tried it a couple of years ago.