Feel free to ask where I got something!
I was gonna go to my friend's nerdy Galentine's event, but I ended up not being able to go. Instead I went to school to do lab work ;3;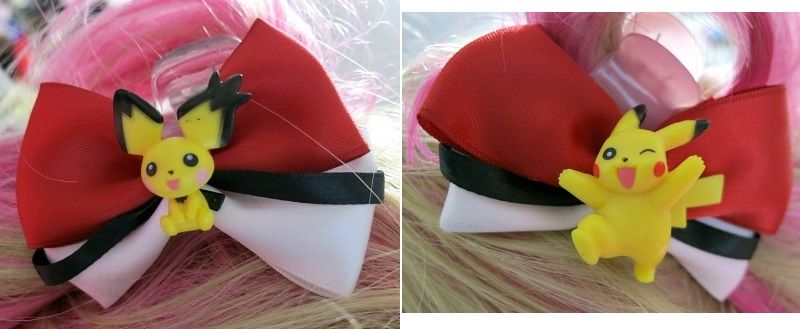 Close-up of my hair bows :3 If you wanted to see a close-up of my other accessories, I've already posted it before here.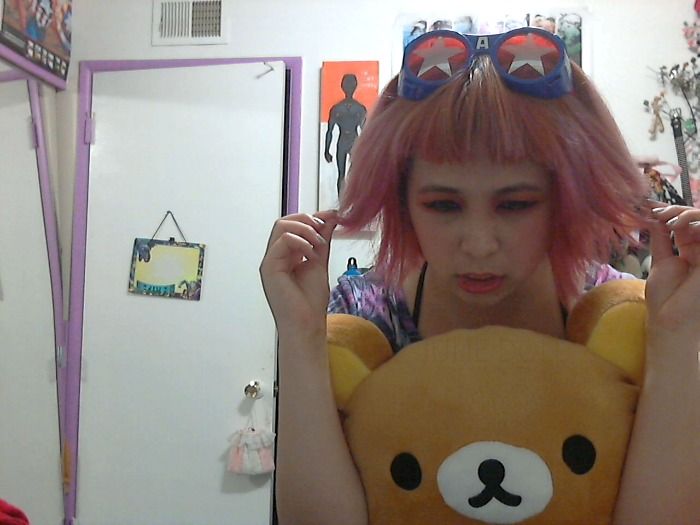 I impulsively cut my bangs super short. I was growing them out for a long time, but whatever!

Went to work.
Went to school to do lab work.

Did some errands.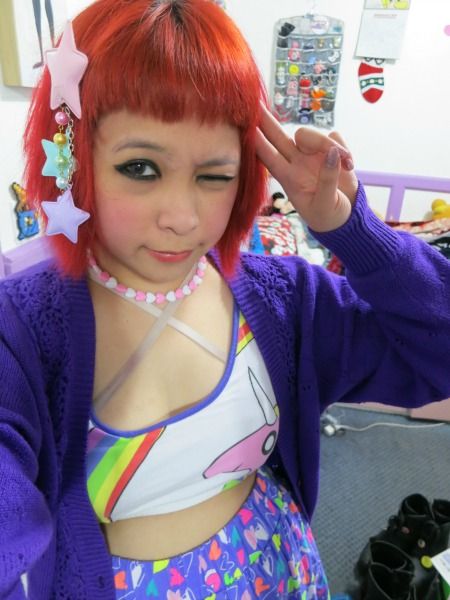 It's weird looking at this picture cause my hair is so faded now x]
Went to a streetpass miit-up.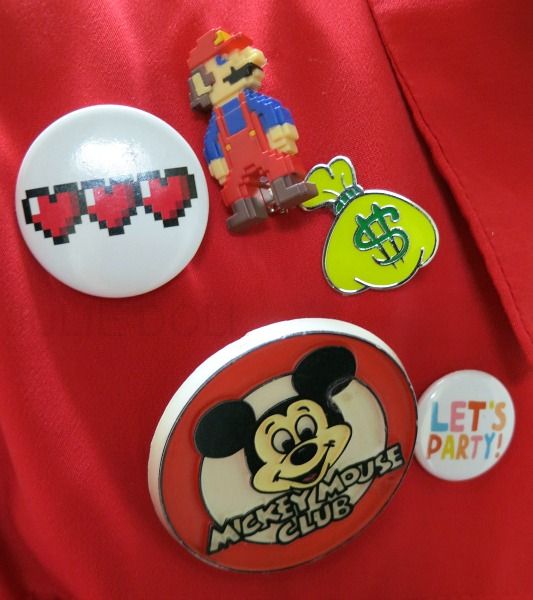 Detail snap of my pins.
Went to Dapper Day. I think my mirror was tilted cause this is such a weird angle haha.
I don't really have any vintage dresses, so I just wore one from Metamorphose. I took off the heart bib to make it look more elegant.. not too shabby!
You can see the outfit snaps I took on that day over at
Eclectic Cutie
. So many fashionable people *__*
Went to school.
Not sure where I'm looking haha. My hair is way more faded now @__@
Which was awesome by the way! It's a barcade that just opened near Little Tokyo. I forgot how long I waited in line [around 1-2 hours], but once I got inside there were barely any lines for the games. One side has the bar along with arcade games, the middle is an outdoors area to hang out and smoke, and the other side has pinball machines. I wish I took some pictures of the venue to show you guys but it was kinda crazycrowded, and I was more focused on playing games haha. They were decently priced too. I literally played all of the pinball machines x] I didn't try any of the drinks cause I'd rather spend the money on games.. but maybe some time in the future. I heard they have game-themed ones :p I'll definitely be back!