Dapper Day
is an unofficial theme day at Disneyland where people get all dolled up in vintage fashions. I absolutely LOVE it! Seeing everybody all dressed up makes my heart tremble ~(♥u♥)~ But alas, Ari and I don't have annual passes, so we just hung out at Downtown Disney haha.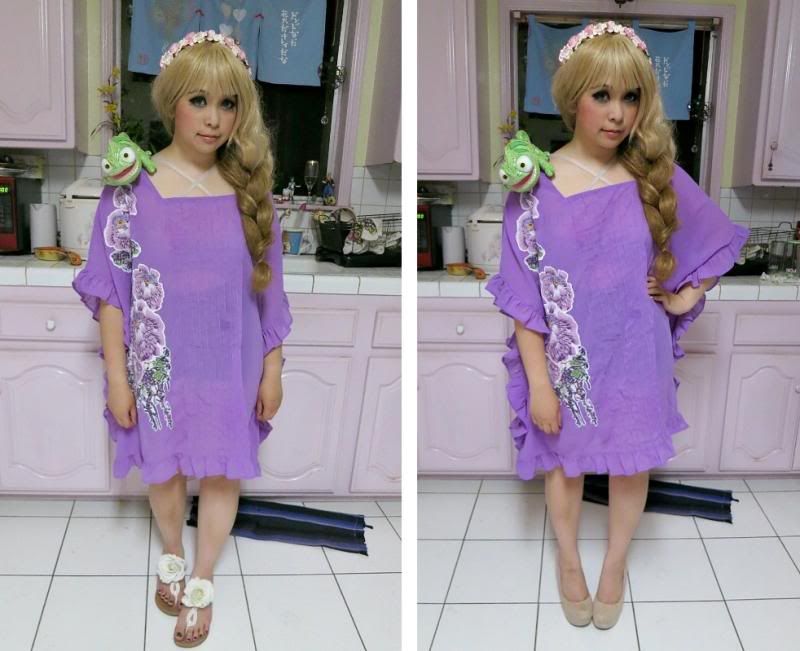 With a change of footwear, daytime to night time!
I don't really have too many vintage items in my closet yet, so I just wore a dressed up Rapunzel outfit :p
I don't know if you can tell, but I'm wearing green contacts too! And purple eyeliner.. I just started to experiment with colors, so bear with me :x
Jen as Ariel! She actually as an annual pass but wanted to hang out with us :3
Ari didn't purposely come as Minnie, but I'm going to pretend she did haha.
(She just put on the headband for this picture :p)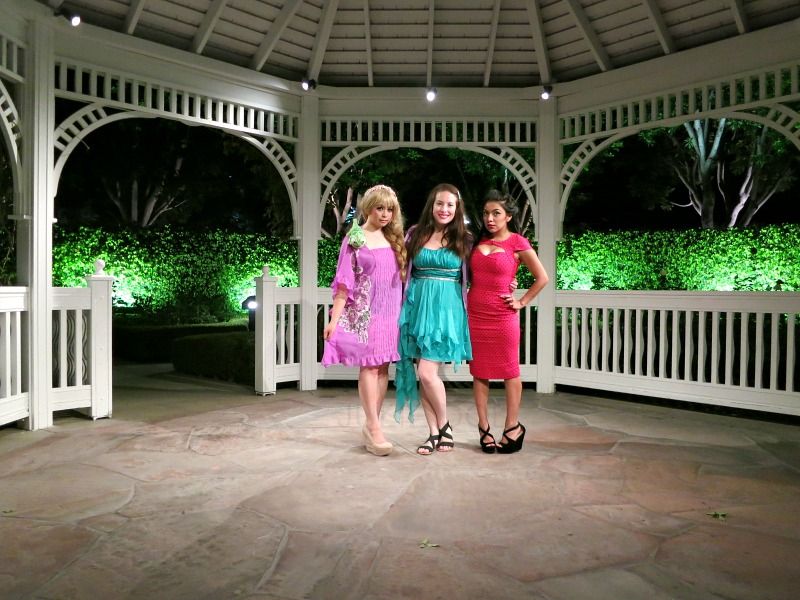 Yay self-timer! This is actually the gazebo where couples come to get married haha x]
Also amused how Ari and I have to wear heels in order to be around the same height as Jen.. real life hobbits, man.
Even though we didn't actually go into the park, I still had a great time getting dressed up and just hanging out with my friends♥ Plus it was super inspiring and wonderful to see so many awesome outfits. Hopefully we can actually attend the next Dapper Day haha :3