Yume had a Game of Thrones themed birthday party, and it was AWESOME!
Warning: Season 1/Book One spoilers
tiny
taste of the party decor :D
And what's a themed party without dressing up?
literally
finished the rest of it before they left with their bowl *___* And Dianne (who just came from work) as a casual dragon!
That was also another one of my back-up ideas.. to just throw on my dinosaur kigu and be one of Dany's dragons :p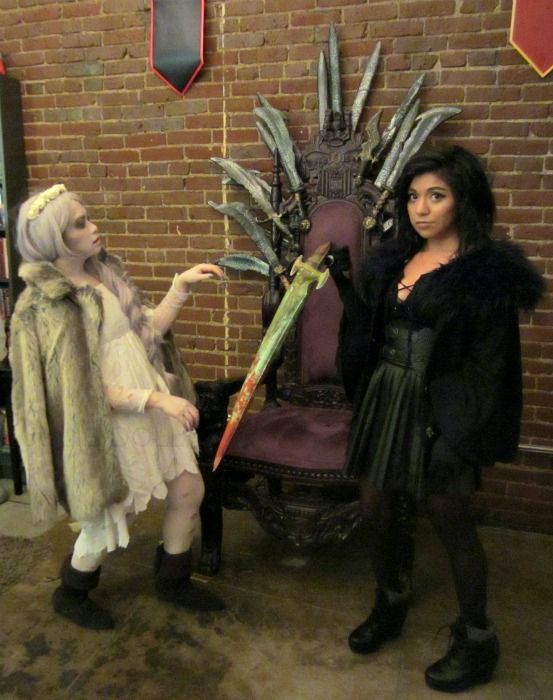 She helped me with my make-up♥ Also I had no idea how to pose @__@
I end this epic party with Ari as a girly Jon Snow fighting one of the Others with an inflatable sword :p
There were more people, but I either didn't catch them with their costume on (people were changing in and out of costume since there was a jacuzzi), or they weren't in costume. But dressed up or not, the party of full of awesome people. Can't go wrong with great food, dressing up, and nerdy love!
Happy birthday to Yume♥