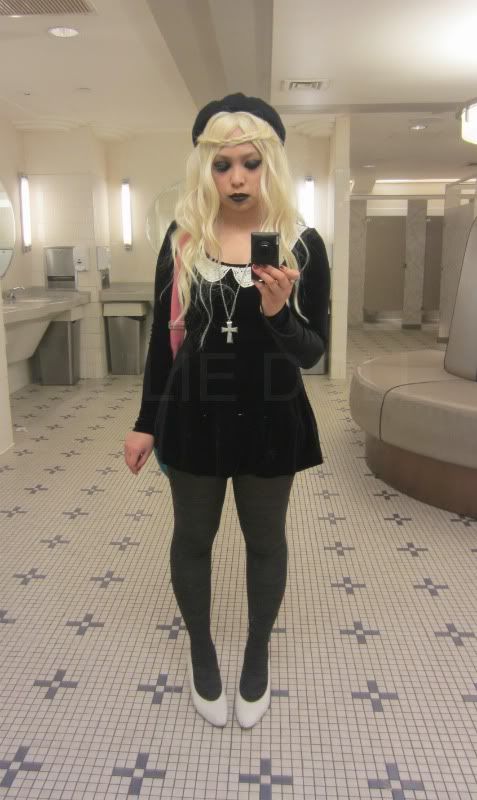 I went to go see the midnight screening of Dark Shadows.
My tights were from my work outfit earlier in the day, but I was too lazy to take them off. It didn't look too bad though, so I just left them on :p
beret, heels= Target, thrifted
necklace, dress, tights= F21 (I know I shop there a lot, but wow hhaha)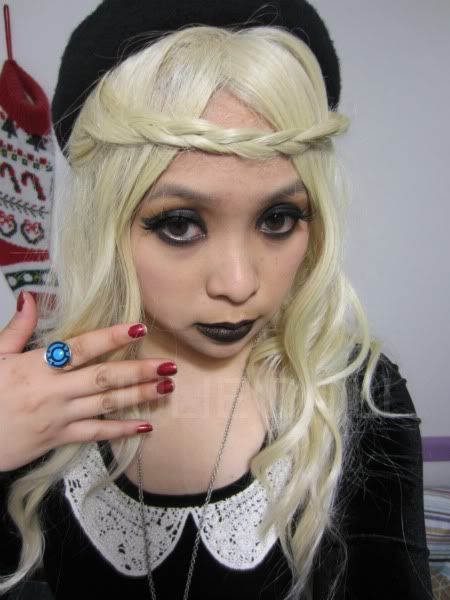 In case I haven't mentioned it before, why yes..
I have a Christmas stocking on my wall. And no circle lenses for once, wow.
Here's a mini-review for the ring I'm wearing! It's a blue lantern ring from
lucie39 on etsy
. I wanted a blue lantern ring, but the only thing I can find is either the official ring (which is giant piece of chunky plastic) or fan-made rings that are super-ballin' in sterling silver.
Lucie39 was the only seller I could find that had a ring that would fit a girl's hand and actually featured the color of the corps (cause while sterling silver is very nice, I wanted to see the color). I hope you can see on the photo how the ring just seems to radiate, thanks to the glass cabochon.
I also only ordered just this one ring, but Lori also gave me a green lantern ring for free (which you can see
in this previous post
). I thought it was a mistake at first so I messaged her to confirm, and she said that she likes to throw in freebies whenever she could. That was a pleasant surprise, and made my ten bucks even more worth it. I really love the rings♥