Here are pictures of me and other Gotham citizens from
Comikaze Expo
~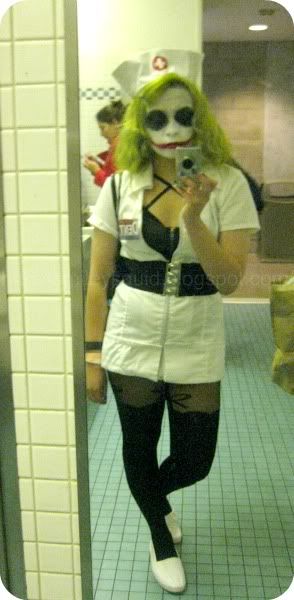 A closet cosplay of Joker as a nurse as seen in
The Dark Knight
. Obviously not 100% accurate :p The only things I had to go out and buy was the make-up, hair dye, and shoes. I found the image for my badge online and just printed it out. A pretty quick and painless outfit to assemble!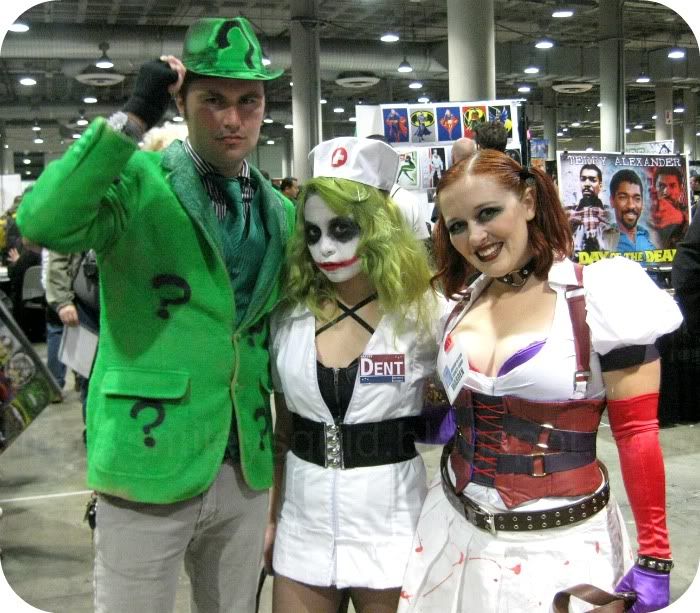 With The Riddler and Harley (Arkham Asylum)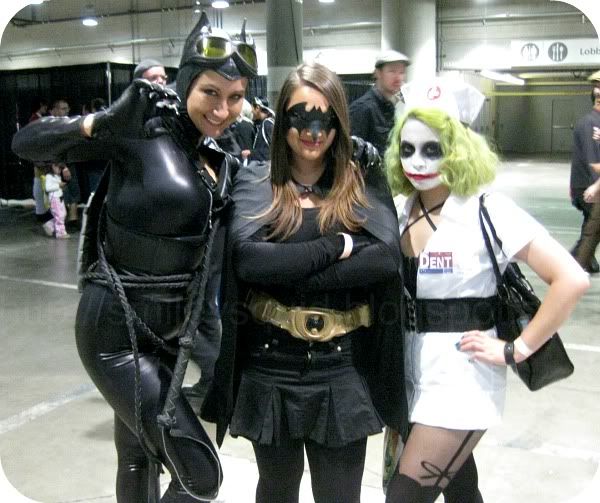 With Catwoman and Batgirl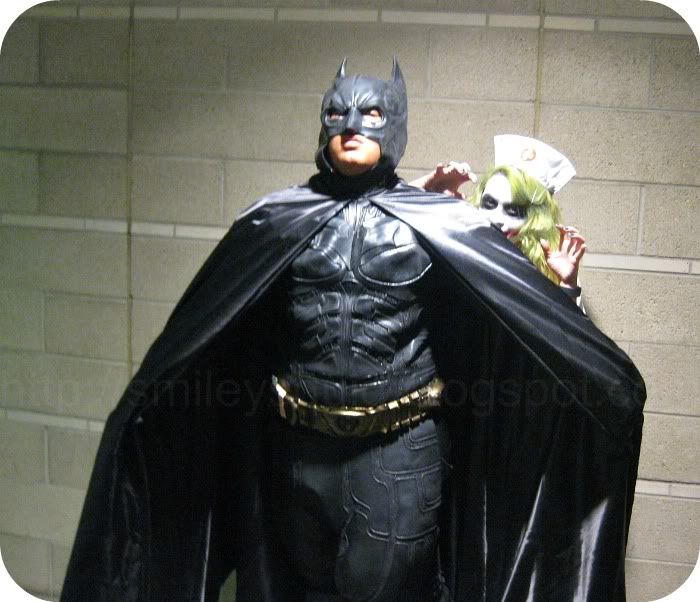 creepin on Batman 8D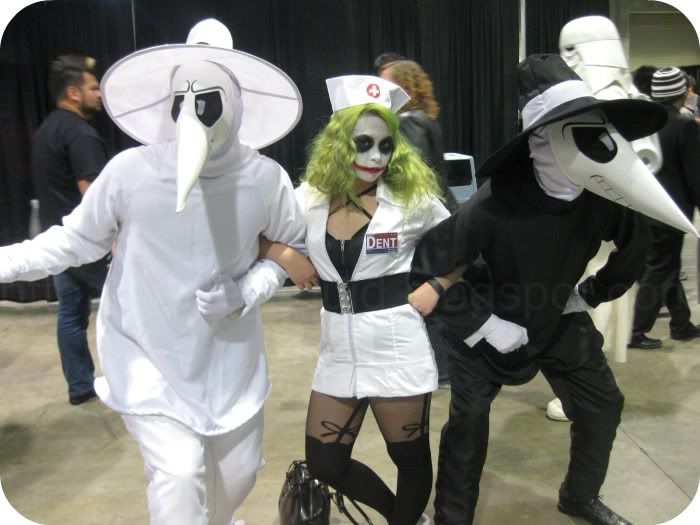 Not from Gotham, but argghhh I forgot their names! Please remind me if you know ;3;
My friend later on joined me as my Nurse Harley♥
Here we are with the
Kreepsville 666
shop guy. I came back to this booth 3 times.. I've been a big fan ever since I found out about them a couple of years ago. So much wanttttt!!!
Picture taken by popculturegeek, although I edited it.
Later that night, I went to an art gallery opening with the theme of
Kamen Rider
. More to come from this show, as well as the rest of Comikaze!