Giant pinwheels :3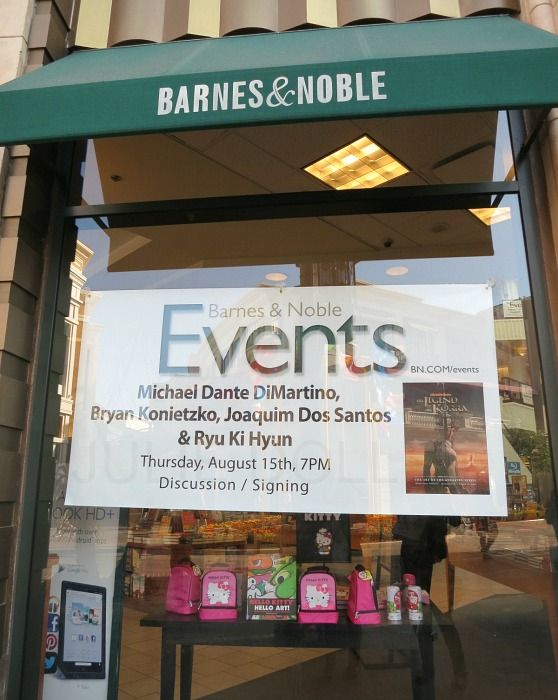 Self-explanatory, right? This was the B&N at The Grove.
Firstly was the discussion. I was happy to see some cosplayers there!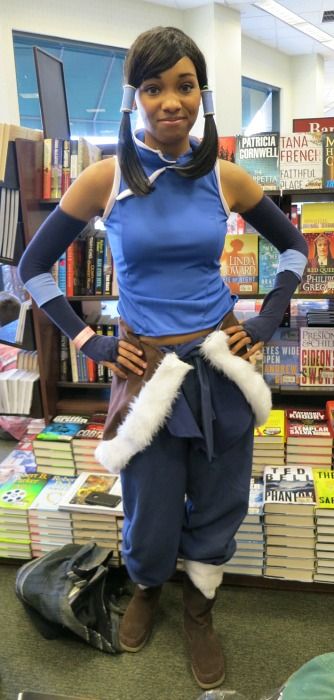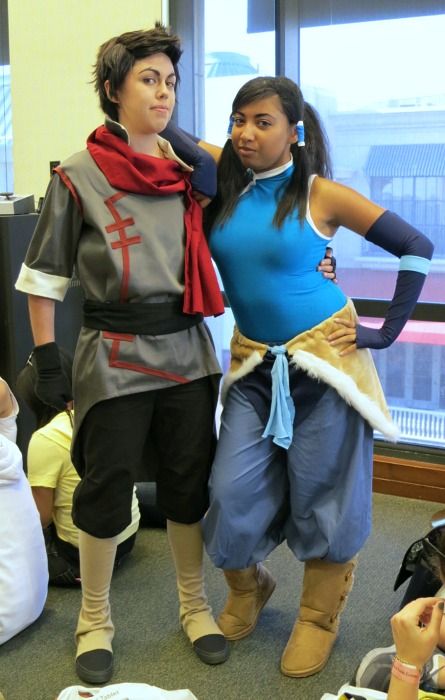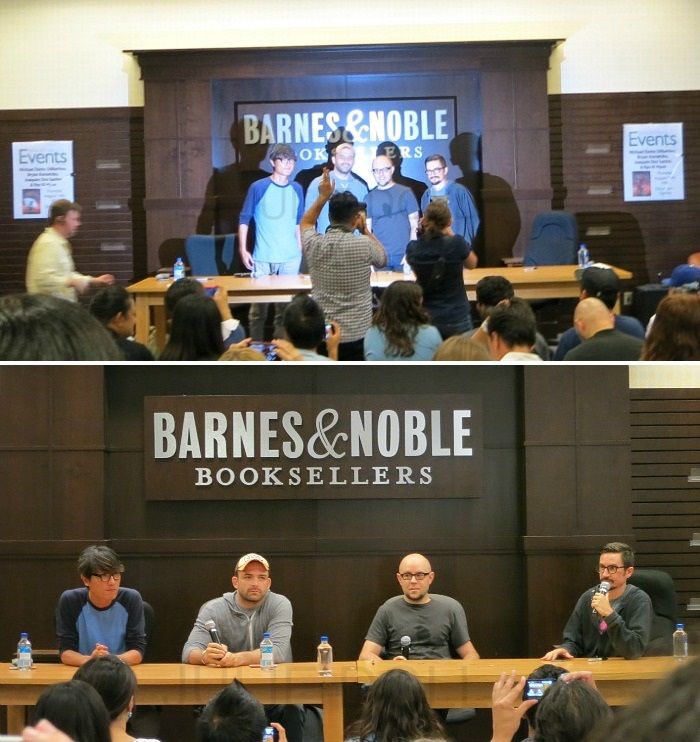 Guests of honor.
I don't really remember too much of what was discussed, besides people asking if we would see more of x character. Probably no new info that you wouldn't be able to find online now haha.
One funny moment was when they first came out, and I forgot who said it but they said something like, "Wow, there's a lot of people here." And somebody from the audience screamed out, "You gotta deal with it!"
The only question I remember was that somebody asked was who was the father of Lin Bei Fong, a.k.a. Toph's lover. Their answer: I don't know.. I don't think Toph even knows.
HAHAH! The way they answered it was said quickly and jokingly, but it's funny to think of Toph that way.
Another cosplayer outside.
Such a legit Sokka.. he even shaved his hair for this cosplay!
After the discussion, everybody went outside to line up for the signing. The order was based on how early you purchased the art book. I just came for the discussion and to keep my friend company (didn't really care to get their signatures again since
I had already met them before at Comic Con
), but my friend convinced me to stand in line anyway since I was already there.
I turned out to be the second to last group [of one haha] to see them. I was dumb and didn't think to bring any of my other Avatar books to get signed, so why did I wait in line?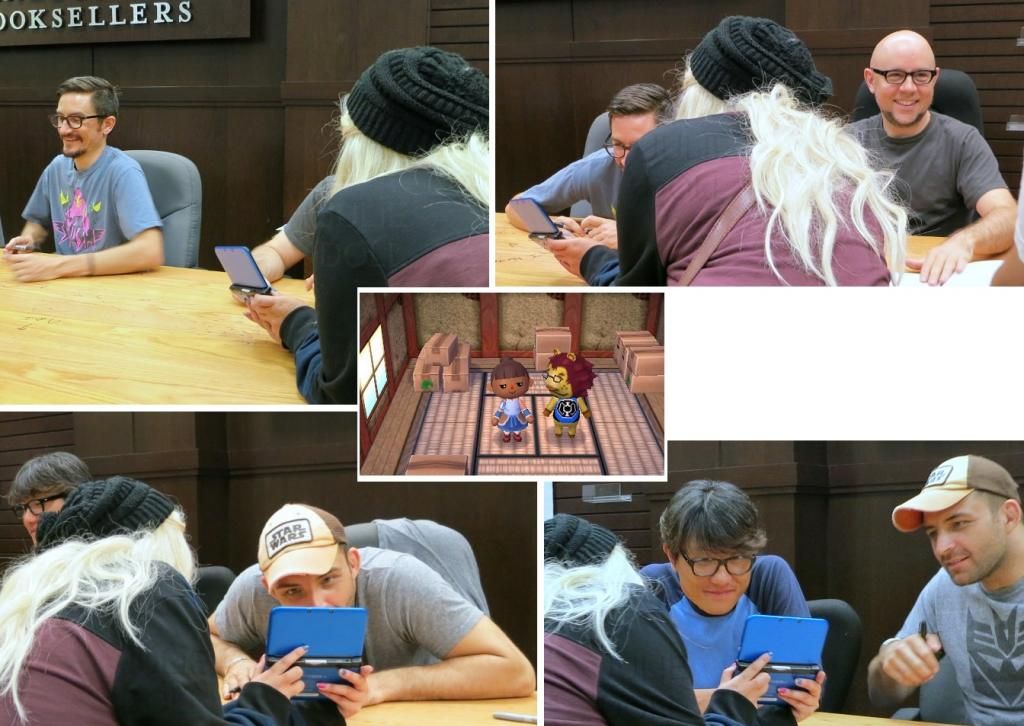 Gosh.. this has to be my dorkiest moment ever. I'm kinda embarrassed to admit that I waited in line for about three hours just to show them my Animal Crossing avatar that just happened to be dressed like Korra xD AND THAT'S IT. They were amused and thought it was cute/cool haha.
Of course I tried to get normal pictures with them too! It was kind of hard though since they were rushing us..
It was pretty much closing time by the time I got to them @__@
Uh.. yep.